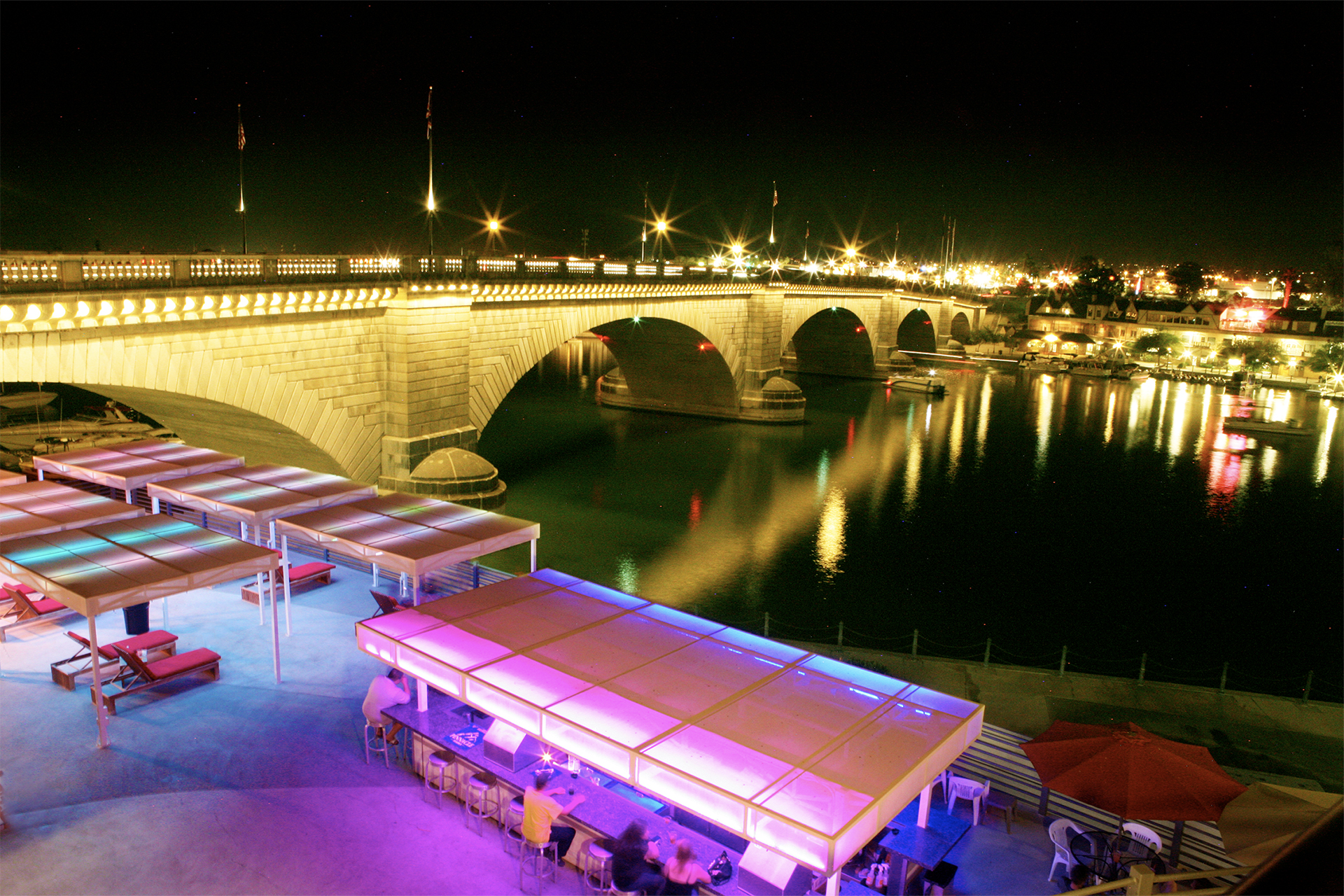 Destination: Lake Havasu, AZ
Boasting a good time for adventure junkies seeking action on the water and sun worshippers looking to sunbathe on a boat. Stay on dry land and explore nearby hiking trails and mountain views.
Hot as ever. Heat Hotel is a white-hot boutique hotel on the shores of Lake Havasu with unparalleled water and London Bridge views. Enjoy luxe room amenities and 4,000 square feet of celebration under the sun at our lakefront lounge. Relax, renew, revive.
Destination:
Lake Havasu, AZ
Bars:
HEAT Bar
Website: